CONTACT ACADEMICASIA 联系中广国际教

英国INTERNATIONAL HEADQUARTERS OFFICE
Academic Asia International Kent Innovation Centre Millennium Way Broadstairs CT10 2QQ England In Britain( 01843 609640 International(+44 1843 609640 enquiries@academic-asia.co.uk
中国总部.珠海MAIN CHINA OFFICE Zhuhai

TEL:+86-756-3326349 3326249 3326229 3326049
Fax:+86-756-3326046
Add:广东省珠海市海滨南路47号光大国际贸易中心22楼 2203-2204室
Room 2203-2204,22/f, Everbright International Trade Center,47 South Haibin Road, Zhuhai, Guangdong Province
P.C: 519015
director@academicasia.com

广州GuangZhou Office

Tel:+86-20-38841400 38934009 38841536 38841656 Fax:+86-20-38841696 Add: 广东省广州市天河区林和中路150号天誉花园一期逸雅阁3102室
Room 3102, Yiyage, Tianyu Garden Phase1, No.150 Central Linhe Road, Tianhe District,Guangzhou, Guangdong Province, P.C: 510610
Email:director@academicasia.com

深圳ShenZhen Office

Tel:+86-755-82753119 82753116
Fax:4007001988-9
Add:广东省深圳市福田区益田路3013号南方国际广场B座1701-1702室
Room 1701-1702, Block B, South International Plaza, No.3013 Yitian Road, Futian Distrit, Shenzhen,Guangdong Province,
P.C :518000
Email:director@academicasia.com


南京Nanjing Office

Tel:+86-25-86871955 86307852
Fax:4007001988-9
Add:江苏省南京市鼓楼区五台山1号丰汇大厦16楼1606室
Room1606, 16/f, HSBC Building, 1 Mount Wutai, Gulou District, Nanjing, Jiangsu Province
P.C:210008
Email:director@academicasia.com

石家庄Shjiazhang

Tel:+86-311-89269001 89269002 89269003
Fax:4007001988-9
Add:河北省石家庄市长安区中山东路289号长安广场1001室
Room 1001, Chang'an Square, No.289 East Zhongshan Road, Chang'an District, Shijiazhuang Hebei Province
P.C: 050011
Email:director@academicasia.com


上海 ShangHai

Tel:021-54245153 / 54241860
Fax:4007001988-9
Add::上海市徐汇区曹溪北路18号上实大厦32层D座
Email:director@academicasia.com

中国其它地区More China Offic

北京BeiJing0:10-51654356 昆明KunMing: 0871-6227908 厦门XiaMen:0592-3888078 director@academicasia.com

澳门MACAU

TEL: 373 809 EMAIL: focus1@macau.ctm.net

香港 HONG KONG

TEL:2833 0919) EMAIL: enquiry@academic-asia.com

新加 SINGAPORE

TEL:6334 8087 EMAIL: info@cornerstone.com.sg

马来西亚 MALAYSIA

TEL:2691 2326 EMAIL: ysteve@pc.jaring.my

---
AcademicAsia UK INTRODUCTION

Academic Asia is the largest company in the world specialising exclusively in helping Asian students to find places in British schools and colleges.

Academic Asia represents every boarding school and college in Britain. We are the only company in the world able to say this.

Every year Academic Asia places over 700 new students in full-time education in Britain.

Academic Asia is formed from a group of companies based in Britain, Hong Kong, Macau and China (see Our Offices for details).

Academic Asia offers:

information on British education

information on British schools

detailed help and advice of the choice of schools

up-to-the-minute information on the availability of places at schools

help with applications and paper-work

help with registration fee payments

help following-up and supporting applications

help with visits to schools

help confirming places

help with visas

help with guardianship

help with travel

help with every aspect of finding suitable places from beginning to end

Academic Asia also:

arranges education exhibitions in Asia

arranges tours and visits for British schools

arranges language courses and summer camps

advises schools on Asian sales and marketing

enjoys personal contacts in hundreds of schools and colleges throughout Britain

has over 25 years experience in British education

Academic Asia has a large and unique network of contacts throughout British education. We work only at senior level (Headmasters, Headmistresses, Registrars and Admissions Officers).

Academic Asia is the only educational agency in the world that:

works with every school and college in Britain

has offices in Britain and across Asia

has personal contacts in hundreds of schools

places over seven hundred students every year

specialises exclusively in British boarding schools for Asian students

Academic Asia:

knows about British education

is known and respected throughout British education

knows and understands Asian students

We hope that you find this site useful. If you do not find what you are looking for then please contact us.
ACADEMIC ASIA EXHIBITIONS
Academic Asia regularly organises major educational exhibitions throughout China.
Click here for details of our next exhibition:
Our exhibitions feature leading British schools and provide students and parents with unique opportunities to meet school Headmasters, Headmistresses and senior representatives.
Exhibitions are held in Hong Kong three times every year and across China at least twice every year.
CLICK HERE FOR 2010 EXHIBITION DATES
At all of our exhibitions interview rooms and full testing and examination facilities are available so that schools can assess candidates and offer places in a much shorter period of time than would normally be possible.
Entry to all Academic Asia Exhibitions is free of charge.
Academic Asia Exhibitions are held in only the most prestigious venues - such as the Hong Kong Convention and Exhibition Centre and in leading international hotels.
Qualified and experienced interpreters assist the school representatives and our educational counsellors are always on hand to give help and advice whenever required.
The Academic Asia exhibitions are the major educational events in China for British schools and colleges.
The Academic Asia exhibitions offer unique opportunites for students wishing to study in Britain.
---
In Britain, education is compulsory for all children aged between 5 and 16 years. Many stay at school until 18 years old and then go to university.

There are two different types of school:

state schools
private schools

State schools are financed by the government. Private schools are not financed by the government. Private schools are sometimes called 'independent schools' or (very confusingly!) 'public schools'.

State schools are usually 'day schools' where the students go home each evening. Some private schools are also day schools but many are 'boarding schools' where the students eat and sleep at the school.

Overseas students usually attend private boarding schools.

State schools are open only to British or other European Union citizens. Private schools are open to all nationalities.

Education in state schools is free. All students at private schools must pay. Typical fees for 2005 at a private boarding school in Britain for 2005 are £18,000 per year (inclusive of accommodation and meals). The fees at private schools are exactly the same for British students as for overseas students.

In Years 10 - 13 students take take two very important examinations:

GCSE examinations take place in Years 10 - 11. Students usually take GCSE examinations in 6 - 10 different subjects.

A-level examinations take palce in Years 12 - 13. Students usually take 3 - 4 subjects at A-level.

Both GCSE and A-level are two year examinations. The final grade depends on both a written examination and the student's work over the whole two year period. All students must complete two years work for each examination (except in certain circumstances for overseas students - please contact us for details).

Students wishing to study at university must normally take A-levels first (except in certain circumstances for overseas students - please contact us for details).

University education normally starts at age 18 years after completion of A-levels.

---

Each school year is divided into three 'terms':

WinterTerm: usually from September to December

Spring Term: usually from January to April

Summer Term: usually from May to July

All students, including overseas boarding students, leave school at the end of each term.

In the middle of each term there is usually a one-week holiday called 'half-term'. Students must leave the school at half-term.

British students go home to their familes at half-term and at the end of each term. Many overseas students also go home to their familes at the end of each term but go to their guardian for half-term.

A guardian is someone who:

looks after a student at half-term
looks after a student at other times if necessary
arranges airport meeting and UK travel for the student
helps to look after the student's money
looks after the student in case of any problems or difficulties
takes care of the general welfare of the student
generally represents the parents while the student is in Britain.

All overseas students at British schools must have a guardian.

Academic Asia can provide detailed advice on guardians and can help to arrange guardianship if necessary - please contact us for details.

All British schools are divided into "Years":

| | |
| --- | --- |
| YEAR | AGE |
| 1 | 5 - 6 |
| 2 | 6 - 7 |
| 3 | 7 - 8 |
| 4 | 8 - 9 |
| 5 | 9 - 10 |
| 6 | 10 - 11 |
| 7 | 11 - 12 |
| 8 | 12 - 13 |
| 9 | 13 - 14 |
| 10 | 14 - 15 |
| 11 | 15 - 16 |
| 12 | 16 - 17 |
| 13 | 17 - 18 |

In most schools, the exact age of the students is very important and only students of the correct age are allowed into each Year. A few schools will make some exceptions for overseas students - please contact us for details.
In some circumstances, a

Further Education College

will be a more suitable than a school.

F.E.Colleges are for students aged 16 to 21+ and provide a broad range of education in a more open and informal environment than a school - treating their students as young adults rather than as children.

The majority of colleges are financed by the government. Almost all colleges are happy to accept overseas students. Many colleges have special courses for overseas students.

Most colleges provide courses for the A-level examinations as well as non-academic and vocational courses of all types. Colleges are much more flexible about the age of their students than most schools.

a student must normally be aged 16 - 17 years to start an A-level course at a school.

a student of any age over 16 can start an A-level course at a college

While schools have to be very strict about the academic background of all new students, colleges are sometimes able to be more flexible.

A course of study at a British college may be a suitable alternative for an overseas student who:

may be too old for a school

may not have completed their formal education

The choice between a school or a college can depend on a number of different factors - please contact us for help and advice.

For students who have not completed their education in their own country and who have not taken the equivalent of the GCSE examinations, many colleges provide special courses for overseas students.

These courses are specially designed to help overseas students to enter university in Britain. These course are called Foundation Courses.

Foundation Courses provide an alternative to A-level courses for overseas students. Please contact us for information, help and advice.

---

Study Centres

(often called International Study Centres or ISCs)

For students wishing to join a British school but who do not have sufficient English, then a period of time in a Study Centre may be needed.

Study Centres are either attached to British schools or form a part of a school and provide special courses and facilties for students wishing to enter school in Britain.

There are now a number of such Study Centres in Britain. Please contact us for details.
---
BRITISH SCHOOLS
Academic Asia works with the following schools: (Please contact us if you do not see the school that you are interested in.)
PLEASE NOTE: some schools use the name "college". This is not the same as an F.E. College. All of the following are schools.

Abberley Hall

Abbey College

Abbotsholme School

Abingdon School

Ackworth School

Adams Grammar School

Adcote School

Aldenham School

Aldro

Ampleforth College

Ampleforth Juniors (St Martin's)

Ashby Grammar School

Ashbourne College

Ashdown House

Ashford School

Ashville College

Badminton School

Barnard Castle School

Bath Academy

Battle Abbey School

Bearwood College

Bedales School

Bedford High School

Bedford Prep

Bedford SC

Bedford School

Bedgebury School

Bedstone College

Beechwood Sacred Heart

Benenden School

Berkhampstead Collegiate Sch.

Bethany School

Bilton Grange

Bishop's Stortford College

Bloxham School

Blundell's School

Bolitho School

Bootham School

Bosworth Tutorial College

Box Hill School

Bradfield College

Brambletye

Bramcote Lorne School

Bredon School

Brentwood School

Brighton College

Bromsgrove School

Bromsgrove School Lower School

Brook House

Bruton School

Bryanston School

Buckswood School

Burford School

Burgess Hill School

Burleigh Community College

Cambridge Arts & Sciences

Cambridge Centre for 6th Form

Canford School

Casterton School

Caterham School

Charterhouse

Chase Academy

Cheam School

Cheltenham College

Cheltenham Ladies' College

Chigwell School

Chilton Cantelo School

Christ College. Brecon

Christ's Hospital

City of London Freemen's Sch.

Claremont Fan Court School

Clayesmore

Clifton College

Clifton College Prep

Cobham Hall

Colchester Royal Grammar School

Colston's Collegiate School

Concord College

Cothill House

Cottesmore School

Cranbrook School

Cranleigh School

Culford School

Dallam School

Dauntsey's School

De Aston School

Dean Close School + Prep

Denstone College

Dollar Academy

Dover College

d'Overbroeck's College

Downe House

Downside School

Dulwich College

Dulwich Prep, Cranbrook

Dunhurst (Bedales Junior School)

Durham School

Eastbourne College

Edgehill College

Edington & Shapwick School

Ellesmere College

Elstree School

Eltham College

Embley Park School

Epsom College

Eton College

Exeter Cathedral School

Farlington School

Farringtons & Stratford House

Felstead Prep School

Felsted School

Fettes College

Finborough School

Forres Sandle Manor

Framlingham College

Framlingham College Juniors

Frensham Heights School

Frewin College

Friends' School

Fulneck School

Fyling Hall

Giggleswick School

Glenalmond College

Godstowe Prep

Gordon's School

Gordonstoun School

Gosfield School

Great Ballard

Greenfields School

Grenville College

Gresham's School

Haberdashers' Monmouth School

Haileybury

Hammond School

Harecroft Hall School

Harrogate Ladies' College

Harrow School

Hazelgrove

Headington School

Heathfield School

Hethersett Old Hall School
Highfield School

Hillstone (Malve

rn College)

Hockerill Anglo-European College
Homefield School
Hordle Walhampton School
Howell's School
Hurst Lodge
Hurstpierpoint College
Hurtwood House
International College Sherborne
Ipswich School
Kelly College
Kent College, Canterbury
Kent College, Pembury
Keswick School
Kilgraston School
Kimbolton School
King Edward's School
King William's College
Kingham Hill School
King's Bruton
King's College, Taunton
King's Hall
King's ISC
Kings' School Winchester
King's School, Rochester
Kingsmead School
Kingswood School
Kirkham Grammar School
Lancaster Royal Grammar School
Lancing College
Langley School
Lavant House Rosemead
Leighton Park School
Licensed Victuallers' School
Lime House School
Lincoln Minster School
Llandovery College
Lockers Park School
Lomond School
Londridge Towers School
Lord Wandsworth College
Loretto
Loughborough Grammar School
Luckley-Oakfield School
Malvern College
Malvern Girls' College
Mark College
Marlborough College
Marlborough House School
Marymount International School
Merchiston Castle School
Methodist College
Mill Hill School
Millfield
Milton Abbey School
Moira House School
Monkton Combe School
Monmouth School

Moor Park Prep School

Moorland School
Moreton Hall
Morrison's Academy
Mount St Mary's College
Moyles Court School
New Eccles Hall
New Hall School
Norman Court Prep
Oakham School
Ockbrook School
Old Buckenham Hall School
Old Swinford Hospital
Oswestry School
Oundle School
Padworth College
Pangbourne College
Papplewick
Perrott Hill
Peter Symonds' College
Peterborough High School
Pipers Corner School
Pocklington School
Polam Hall School
Port Regis
Princethorpe College
Prior Park College
Prior's Field School
Queen Anne's School
Queen Elizabeth's Hospital
Queen Elizabeth's Royal Community Tech College
Queen Ethleburga's College
Queen Margaret's School
Queen Mary's School
Queen's College
Queenswood
Radley College
Ranby House School
Ratcliffe College
Read School
Reading School Berkshire
Red Maids' School
Reed's School
Rendcomb College
Repton School
Riddlesworth Hall Prep School
Ripon Grammar School
Rishworth School
Rodney School
Roedean School
Rookesbury Park School
Rose Hill School
Rossall ISC
Rossall School
Royal Grammar School Wycombe
Royal Russell School
Royal School Armagh
Royal School Dungannon
Royal School Hampstead
Royal School Haslemere
Rugby School
Ruthin School
Rydal Penrhos School
Ryde Schhol
Rye St Antony School
S. Anselm's
Sandroyd
Scarborough College
School of S. Mary and S. Anne
Seaford College
Sedbergh School
Sevenoaks School
Sexey's School
Shaftesbury School
Shebbear College
Sherborne School
Sherborne School for Girls
Shiplake College
Shrewsbury School

Sibford School
Sidcot School
Sir Roger Manwood's School
Skegness Grammar School
Slindon College
St Andrew's School
St Antony's Leweston
St Aubyn's School
St Bede's
St Bede's The Dicker
St Bee's School
St Brigid's School
St Catherine's School
St Christopher School
St Columba's College
St David's College Llandudno
St David's School Ashford
St Dunstans Abbey
St Edmund's College
St Edmund's School Canterbury
St Edward's School
St Felix School
St Francis' College
St George's Ascot
St George's Harpenden
St George's School for Girls
St Helen's School
St James' School Lincolnshire
St James' School Malvern
St Johns Beaumont
St John's College
St John's School Leatherhead
St John's School Sidmouth
St John's School Surrey
St John's-on-the-Hill
St Joseph's College
St Lawrence College
St Leonards School
St Leonards-Mayfield School
St Margaret's School Bushey
St Margaret's School Edinburgh
St Mary's Hall Brighton
St Mary's Hall Lancashire
St Mary's School, Ascot
St Mary's School, Calne
St Mary's School, Cambridge
St Mary's School, Shaftesbury
St Mary's School, Wantage
St Michaels College
St Paul's School
St Peter's School
St Swithun's School
St Teresa's School
Stamford High School
Stamford School
Stanborough School
Stanbridge Earls School
Stewart's Melville College
Steyning Grammar School
Stonar School
Stonyhurst College
Stover School
Stowe School
Strathallan School
Sunningdale School
Sutton Valence School
Talbot Heath
Taunton ISC
Taunton School
Temple Grove
Tettenhall College
The Arts Educational School
The Edinburgh Academy
The Godolphon School
The King's School, Canterbury
The King's School, Ely
The Leys School
The Mount School York
The Oratory School
The Park School
The Pilgrims' School
The Princess Helena College
The Purcell School
The Royal Alexandra and Albert
The Royal High School, Bath
The Royal Hospital School
The Royal Masonic Sch. Girls
The Royal Wolverhampton School
The Thomas Adams School
The Towers Convent School
The Westgate School
Thornton College
Tockington Manor
Tonbridge School
Trent College
Trinity School
Truro High School for Girls
Truro School
Tudor Hall School
Twyford School
Uppingham School
Ursuline College
Vinehall School
Warminster School
Warwick School
Wellesley House
Wellington College
Wellington School
Wells Cathedral School
Wentworth College
West Buckland School
Westbrook Hay Prep School
Westminster School
Westonbirt School
Winchester College
Windermere St Anne's School
Windlesham House
Wispers School
Woldingham School
Woodbridge School
Woodhouse Grove School
Worksop College
Worth School
Wrekin College
Wychwood School
Wycliffe
Wycombe Abbey School
Wymondham College
---
HOW TO APPLY TO A BRITISH SCHOOL
Application procedures differ from school to school and are often complex. We strongly recommend making applications with the help of an Academic Asia office where possible.
Applications for places at British schools must usually be made at least 9 - 12 months in advance (more for certain schools).

In certain circumstances it is possible to apply in less time than this.

Academic Asia can advise on application times.


STEP 1 - Choose one or two suitable schools.

The choice will depend on such things as: 
    

the academic level of the school

the academic level of the student

the sex of the student

the age of the student

the location of the school

any special abilities of the student

any special needs of the student

STEP 2 - Check that a place is available

It is always necessary to check that a school has a boarding place available for the correct year and sex before submitting an application.

Academic Asia maintains a detailed database of vacancies which is updated daily and will double-check with the school where necessary.

STEP 3 - Complete the Registration Forms

Every school has a different registration form.

Academic Asia will supply the correct forms.

STEP 4 - Send the Forms and Registration Fees

Every school charges a registration fee. The amount varies from school to school.

Academic Asia will assist with the payment of these fees.

You will also need to send copies of the student's school reports. These must be in English. Academic Asia will provide translations where necessary.

STEP 5 - Wait!

The decision process may take some considerable time.

Academic Asia will follow up applications with schools. Where necessary we can press for early decisions.

STEP 6 - Accept one offer and decline any others.

Academic Asia will assist with this.

STEP 7 - Pay a deposit.

Every school requires a deposit to secure and reserve a place.

Academic Asia will assist with this.

STEP 8 - Obtain starting information

You will need:

Academic Asia will assist with all of these.

  STEP 9 - Arrange a Guardian in Britain

Academic Asia will assist with this

STEP 10 - Arrange a Visa and Travel

Academic Asia will assist with:
英国大学地理位置图(点击见大图)
英国各郡地理位置图(点击见大图)
Academic Asia China was founded in April 1998 in Zhuhai as the first local educational institute to provide professional consultancy service in international education and exchange field. Academic Asia China is headquartered in the UK and has been engaging in the global overseas study business for more than 40 years. Academic Asia Hong Kong has been running for over 30 years now. Academic Asia is the only institute in this industry in the world which has cooperation with all UK schools, and has established long-term relationships with thousands of educational institution in UK, US, Canada, Australia, Singapore, New Zealand, etc.
Academic Asia China is a highly qualified agency approved and accredited by the Ministry of Education of the P.R.CHINA(JWZZRZ No.350). It is a member institute of the Chamber of Commerce of the United States and is authorized by PECC Committee of Human Resources of China. Academic Asia China has broad business contact across the Asia Pacific areas, and has established long-term partnerships with schools, colleges and universities throughout Europe and the US. Academic Asia host annual International Education Exhibition and UK Education Exhibition in Guangzhou, Shenzhen, and Zhuhai, and we organize summer camps to US, Europe, and UK. We also take groups of young music lovers to Vienna to take part in the SUMMA VIENNA music festival, and the Australian International Music Festival and the International Johannes Brahms Choir Festival every year. We also organize oversea-students clubs and exchange visits to foreign schools; setting up international English language training courses, international youth training camps for domestic academies to establish international programs and cooperative relationships with overseas education institutions, etc. We are experienced in promoting cultural exchanges between China and the West and providing overseas study consultancy and educational training.
Academic Asia China was honored as a "High Quality Overseas Study Service Agency of Guangdong" by Guangzhou Daily in 2009. "The Most Influential Overseas Study Service Agency of Guangdong" by Southern Metropolis Daily in 2010 and "The most Reliable Company" by Zhuhai Daily in 2011. We are also a council member of the committee for Educational Consulting Services of the Ministry of Education of P. R. China.
Since our establishment, our purpose has been to promote international educational exchange and train qualified personnel. All team members of Academic Asia China are familiar with both domestic education system and western education system, and wealth experience of foreign school application, curriculum management and education exhibition. Most of our consultants hold either a Ph. D or a M.A, or are experts in the field. Academic Asia China has won over many loyal customers through our high-quality services, strong work-ethic, and responsible attitude.
The former chairman of Academic Asia China was the former Deputy Mayor of Zhuhai, Mr. Zeng Defeng. The current chairwoman is Ms. Jane Sui, former official of the Asia-Pacific Region of the United Nations and senior educational expert.
We have business in Zhuhai, Guangzhou, Shenzhen, Hong Kong, Macau, Beijing, Shanghai, Nanjing, Jinan, Kunming, Shijiazhuang, Xi'an, Wuhan, Shenyang, Changchun and other regions. Our principles are "high quality,
integrity, efficiency, good service". Our mission is to spread advanced educational ideas and develop high-quality international personnel who will be beneficial to the future of our society.
Jane (Current Chairman of Academic Asia China) was born in Zanhuang county in the Hebei Province under the Taihang Mountain. Although it was a hard time, Jane managed to make her education possible with a national scholarship and obtained outstanding academic results. Jane completed her secondary education in Heibei Zhengding Middle School and was admitted to Lanzhou University with honors in 1981. In 1981, Jane obtained the M.S degree from Lanzhou University. In 1990, Jane worked in the China Group of the Asia-pacific Region of the United Nations, and one year later transferred to Shandong Normal University. However, being the innovator, that she was, Jane was inspired to try new things, so in 1993 she came to Guangdong to start a new life. With her educational foundation, Jane decided to broaden her horizons. Jane learned though personal experience that education can change a person's life, which has always been her motto. In 1995, Jane was elected to be the Representative of the World Conference on Women. During 1996-2000, she worked as the chief secretary of Academic Asia(Hong Kong) International Ltd. During her years at Academic Asia Hong Kong, she established Academic Asia China together with Academic Asia UK. Aside from her experience in sending students abroad, she also won the certificate of the senior practitioner of NLP California State University in 2004. The very next year, she won the US International IMHTC Hypnotist Qualification as well as the Annual Outstanding Achievement Award of Chinese Businesswomen. Jane is also the Executive Director of the Asia-Pacific Region, China Human Resource Committee of PECC.
China has been sending students abroad for hundreds of years-since the time of the Qing Dynasty. Jane has researched this thoroughly, and understands how important international educational exchange can be to both China and to the individuals. Jane did not restrict her research to family education, but expanded her educational research to teenage education; comparison of western and eastern education. She has also studied Chinese philosophy. The main responsibility of Academic Asia China is to send students abroad to study. According to the needs of current Chinese students, Jane also established several high-qualified program, such as international summer camps, international music festivals, and international science and technology festivals fro middle school students. Jane understands the importance of education. In her opinion, life is a tree, and education is the root. For a tree to grow tall and strong, it must be firmly rooted, and she knows that secondary education is crucial to developing such roots. She believes that students should accept advanced education in middle school. Jane often says that education is the greatest gift that parents can offer their children, and this belief is evident in the organizational culture that she has established.
Sincerity, Quality, Efficiency, and Service are the spirit of Academic Asia China. Academic Asia China wishes to provide more students with the opportunity to enjoy advanced education, and with this, we can help to build a strong China.
Motto: Be a man with strong spiritual pursuit while establishing a great business with virtue.
Studying Abroad Program for Secondary Education, Foundation Courses and Universities Education
International Education Exchange Program
Education Exhibitions
US Academic Year Program
US Exchange Students Program (Private School)
International Summer Camps
International Music Festival
International Cooperative Education Program
Recommended Admission Program
Overseas Internships, Work and Employment
UK Immigration Progrm

---
Studying Abroad Program for Secondary Education, Foundation Courses and University Education

Academic Asia China provides rich study-abroad services for students who wish to pursue secondary, foundation courses and universities education in the UK, US, Canada, New Zealand and Australia. Students can also choose when they would like to study in these countries. Academic Asia China assists students in finding the most suitable school, and eases parental concerns with high-quality follow-up service. The most popular program is to apply to US top 100 universities without TOEFL.
Academic Asia China provides students with full-service for their study-abroad plan.
Academic Asia is headquartered in the UK. As such, we have abundant UK school resources and close relationships with all UK independent boarding school. Academic Asia has been honored by the UK schools as "Trusted Agency in China"
The best time for students to study abroad is in middle school. Academic Asia has sent a large amount of students to the UK independent boarding schools where students can get a high standard of care and education, and finally move on to world-famous universities.
International Education Exchange Program

Academic Asia China provides a platform for Chinese schools to establish cooperation with international schools, and facilitates educational exchange opportunities for students and teachers. Additionally, Academic Asia China builds national channels and bridges for our domestic education system.
Education Exhibitions

Academic Asia started holding UK Education Exhibitions since 1998. Each year, Academic Asia organizes representative groups of UK boarding schools and preparatory colleges to participate in exhibitions in Zhuhai, Guangzhou, Shenzhen, Hong Kong, Shijiazhuang and Chengdu. Through the educational exhibitions, parents learn more about the overseas education system and can help their children choose a school and prepare for life abroad.
Thousands of students selected UK schools during the exhibitions and went abroad with the guidance from the Academic Asia experts. Some of them became students of Oxford, Cambridge and Imperial College. Their lives have been changed thereafter. They became elites of society.
US Academic Year Program

The Academic Year Program (AYP) is a non-profit program supported by the US Government since World War II. Academic Asia China has helped students participates in this program for many years.
Middle school students aged at 15-18 can apply for the program. In China, most students in this age-range are in Year 9, 10, or 11. The application process begins in October, and ends the follows March. Visa interviews are arranged in June, and students begin to pack their bags and prepare for their trip to the United States in late August or early September. The advantages of this program are as follows:
Students can experience the US education system over the course of the year, and will be looked after with up most care by their host families. Also, students will learn how to effectively communicate in English and live independently.
US Exchange Students Program (Private School)

This program is an extension of the Academic Year Program and was established to utilize the advantages of the AYP along with the flexibility of F1-visa students. The program offers more choices as well as the opportunity for the students to choose either school or district. It is very popular with students and parents.
International Summer Camps

Registration begins in each December and ends in the following April. From late July to mid-August, students take part in our international summer camp programs to visit the UK and other European countries (France, Germany, Luxembourg, Belgium, the Netherlands, Austria, Swiss, Italy, etc.) Students can communicate with other students from all over the world and learn about various cultures and customs. Surely, their English will improve as well during this time. They can broaden their horizon by knowing the world culture and history.
International Music Festival

Academic Asia China organizes groups of young music-lovers to travel to Vienna, Sydney, and Washington to participate in the International Music Festival. We aim to provide Chinese teenagers with a cross- border music exchange platform. Our students not only have the opportunity to take part in the public performances, but also to attend the music-exchange meeting chaired by world-class musicians and share their music with music-lovers from all over the world.
International Cooperative Education Program

Academic Asia China holds extensive international educational resources which enable us to provide channels and advice for educational institutions which hope to establish an international cooperation program. Academic Asia China also provides consultancy services and cooperative planning an implementation on specific programs. We cooperate with schools and set up classes styled after British and American education systems with similar assessment systems and teaching requirements, meanwhile providing stable channels for students to apply to British and American universities.
The International Cooperative Education Program is prepared by Academic Asia China and other domestic qualified schools. It aims to set up an international education system based on a model of the British and American high school education.
Recommended Admission Program

Together with many top universities in the US and UK, Academic Asia China established this program to select outstanding students to enter British and American University directly. The program offers a certain amount of students the opportunity to study further in their ideal universities. Academic Asia China has sent many high-qualified students to world-class universities in the US and UK for undergraduate study, and the contribution we have made to international education has been recognized by students, parents, and professionals.
Overseas Internships, Work and Employment

Academic Asia China offers internship opportunities for students of different ages and academic backgrounds. Students can work in companies in foreign countries as interns or employees. We help students plan appropriately for their future. Students who have accumulated experience through this program will find more and better opportunities in their job hunting.
UK Immigration Program

With an advanced education system, rich cultural heritage and a safe environment, Britain is an ideal place for people to work and live.
The weather is pleasant, the political environment is stable, and living standards are high. Britain also has an excellent welfare system.
The investment environment makes Great Britain one of the most popular nations with investors in Europe. Academic Asia China established this program for families who have accumulated a certain amount of capital and who have children willing to study in the UK. These advantages have attracted many families.
Shenzhen
April 8, 2015
Tel:86-755-82753119
Dongguan
April 9, 2015
Tel:86-769-22820228
Zhuhai
April 11, 2015
Tel:86-756-3326349
Guangzhou
April 12, 2015
Tel:86-20-38934009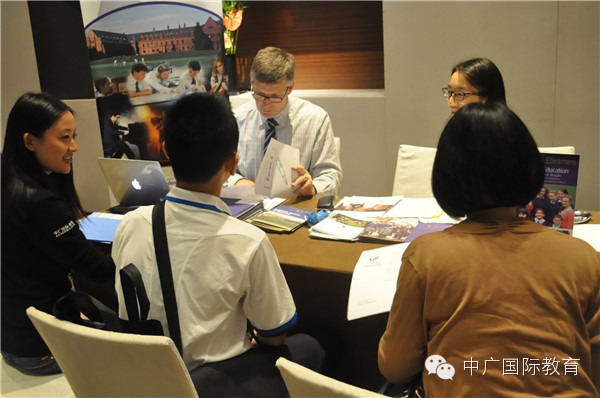 Shijiazhuang
April 14, 2015
Tel:86-311-89269001
The First World Children and Youth Choral Championship
St. Petersburg, Russia
February 18 – 22, 2015

Harrogate International Youth Festival
Harrogate, UK.
April 4-8, 2015

4th Vietnam International Choir Competition 2015
Hoi An, Vietnam
April 29-May3, 2015

13th "Venezia in Musica" International Choir Festival & Competition
Venice & Caorle, Italy
April29-May3, 2015

2015 Australian International Music Festival
Sydney, Australia
June27-July4, 2015

6th "Musica Sacra A Roma" International Choir Festival & Competition
Rome, Italy
July 1-5, 2015

9th International Youth Festival Vienna
Vienna, Austria
July3-8, 2015

50 International Choral Music Festival Barcelona
Barcelona, Spain
July 6-12, 2015

9th International Johannes Brahms Choir Festival and Competition
Wernigerode, Germany
July 15-19, 2015

XIII International Festival of Choral Art "THE SINGING WORLD"
St Petersburg, Russia
July31-August5, 2015

Singapore International Choral Festival
Singapore
July 18-21, 2015

1st International Choir Festival
Jesolo, Italy
April 8-12, 2015

11th International Choir Festival & Competition
Riva del Garda, Italy
October 10-14, 2015

15th Budapest International Choir Festival & Competition
Budapest, Hungary
March29-April2, 2015

5th International Anton Bruckner Choir Competition & Festival
Linz, Austra
June 3-7, 2015

3rd International Copernicus Choir Festival and Competition
Torun, Poland
June27-July1, 2015

International Choir Competition and Festival
Bad Krozingen, Germany
March 4-8, 2015

2nd European Choir Game & Grand Prix of Nations
Magdeburg, Germany
July5-12, 2015

2nd Canta en Primavera-Malaga 2015 Festival Choral International
Malaga, Spain
March11-15, 2015

35th International Youth Music Festival
Armberg-Sulzbach County/ Bavaria
July 23-27, 2015

17th Florence Youth Orchestra Festival
Florence & Tuscany, Italy
June28-10August, 2015